Daniel Porter, MBA specializes in Investments, Retirement and Estate Planning*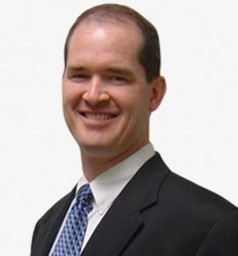 Because many people regard investing and financial planning as complex and confusing, they often miss out on many potentially rewarding financial opportunities. They also take unnecessary risks and fail to adequately protect their assets.
That's where DJR Financial Services can help. Our goal is to take the mystery out of investing, managing risk, preparing for retirement, and preserving your wealth. By helping you acquire the information you need to pursue your financial objectives, we hope to establish long and successful relationships with our clients.
We look forward to providing clear steps to help reach your goals!
Discover how the step-up in basis provision may help reduce capital gains taxes and preserve the value of assets left to heirs.

Do you know your personal tolerance for market risk? Here are three key questions that may help you find out.

This article discusses risks involved in developing treatments and vaccines for COVID-19, and why discoveries might not benefit investors.

Learn about six blind spots that can lead to regrettable portfolio decisions (and how investors might avoid them).
Estimate the future cost of an item based on today's prices and the rate of inflation you expect.

How much can you afford to pay for a car?

Compare the potential future value of tax-deferred investments to that of taxable investments.

Estimate of the maximum amount of financing you can expect to get when you begin house hunting.