Daniel Porter, MBA specializes in Investments, Retirement and Estate Planning*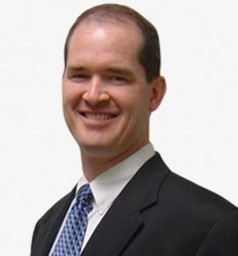 Because many people regard investing and financial planning as complex and confusing, they often miss out on many potentially rewarding financial opportunities. They also take unnecessary risks and fail to adequately protect their assets.
That's where DJR Financial Services can help. Our goal is to take the mystery out of investing, managing risk, preparing for retirement, and preserving your wealth. By helping you acquire the information you need to pursue your financial objectives, we hope to establish long and successful relationships with our clients.
We look forward to providing clear steps to help reach your goals!
The financial ratios that help measure an organization's performance may also be used by potential lenders and investors. Learn more.

Explore ABLE account requirements and potential benefits, including new saving opportunities under the 2017 tax law.

An inverted yield curve can be an economic indicator along with other factors that contribute to an uncertain outlook for future growth.

Can a Roth IRA double as a college savings tool? Find out how a Roth IRA compares with state-based 529 college savings plans.