Daniel Porter, MBA specializes in Investments, Retirement and Estate Planning*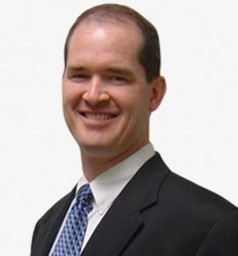 Because many people regard investing and financial planning as complex and confusing, they often miss out on many potentially rewarding financial opportunities. They also take unnecessary risks and fail to adequately protect their assets.
That's where DJR Financial Services can help. Our goal is to take the mystery out of investing, managing risk, preparing for retirement, and preserving your wealth. By helping you acquire the information you need to pursue your financial objectives, we hope to establish long and successful relationships with our clients.
We look forward to providing clear steps to help reach your goals!
A job loss after age 50 can carry serious consequences. These tips may help you prepare professionally and financially for a late-career challenge.

Discover how the step-up in basis provision may help reduce capital gains taxes and preserve the value of assets left to heirs.

Considering investing in preferred stocks? This overview examines the risks and potential benefits.

Ever wonder why the IRS might take a closer look at a taxpayer's return? This article discusses different types of audits and what might trigger one.